Clopidogrel CAS 113665-84-2
In the pharmaceutical industry, Clopidogrel CAS 113665-84-2 serves as an active pharmaceutical ingredient (API) in various medicines. It plays a crucial role in formulating antiplatelet medications, often prescribed for the prevention and treatment of cardiovascular diseases. As an API, clopidogrel exhibits its mechanism of action by blocking platelet aggregation, ensuring the efficacy and safety of these important therapeutic formulations.
Clopidogrel is a commonly used medication that belongs to the class of antiplatelet drugs. Its mechanism of action has made it an indispensable tool in managing and preventing cardiovascular conditions.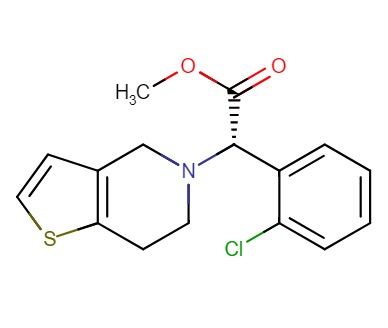 Chemical Name

: Clopidogrel

Molecular Formula

: C16H16ClNO2S

Molecular Weight : 321.8 g/mol

Type : Active Pharmaceutical Ingredients
Buy Clopidogrel from Bazayan
At Bazayan, we are dedicated to providing a consistent and reliable supply of Clopidogrel CAS 113665-84-2, customized to meet your specific requirements and timelines.
Recognizing the critical importance of a stable supply chain, we at Bazayan work tirelessly to ensure the prompt delivery of clopidogrel to our valued customers, employing seamless logistics. Moreover, with Bazayan, you can have complete peace of mind as we efficiently and reliably fulfill your supply needs.
Customer satisfaction is our utmost priority, and we strive to establish enduring partnerships built on trust and reliability. Should you have any further inquiries or require assistance, please do not hesitate to contact us. We are here to help and provide you with the support you need.
Enter Buying Requirement Details