Amitraz CAS 33089-61-1 Available
Amitraz CAS 33089-61-1, is an amidine compound used as an antiparasitic agent. Its chemical structure consists of carbon, hydrogen, and nitrogen atoms. Amitraz's specific mechanism of action involves affecting the nervous system of parasites, leading to their paralysis and death. This compound's properties make it effective in controlling and preventing ectoparasitic infestations in various animal species.
Amitraz serves as a crucial active pharmaceutical ingredient (API) in the production of veterinary medicines. With its potent antiparasitic properties, it effectively controls and prevents ectoparasitic infestations in animals. Amitraz is commonly used to combat ticks, mites, and lice in dogs, cattle, and horses, providing relief from these troublesome parasites and ensuring the well-being of our animal companions.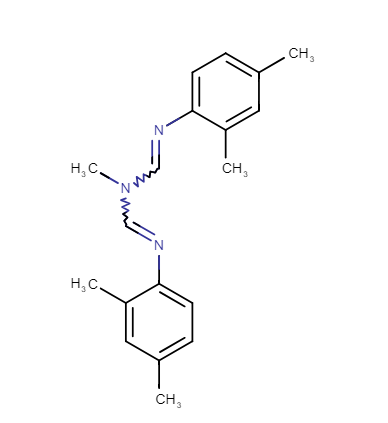 Molecular Formula

: C19H23N3

Molecular Weight : 293.4 g/mol

Type : Active Pharmaceutical Ingredients
Buy Amitraz from Bazayan
At Bazayan, we are committed to providing you with consistent and reliable access to Amitraz CAS 33089-61-1, tailored to meet your specific requirements and timelines. It comes with all necessary quality checks approved.
At Bazayan, we actively recognize the critical importance of maintaining a stable supply chain. Furthermore, we tirelessly work to ensure prompt delivery of our products to you with seamless logistics. With Bazayan, you can have complete peace of mind, as we efficiently and reliably meet your supply needs.
Customer satisfaction is our top priority, and we strive to build long-lasting partnerships based on trust and reliability. Should you have any further questions or require any assistance, please don't hesitate to contact us.
Enter Buying Requirement Details